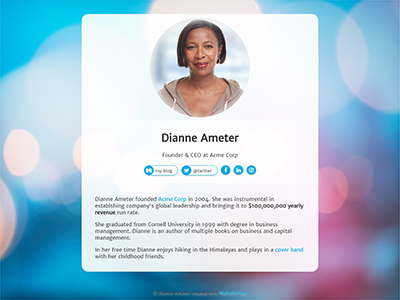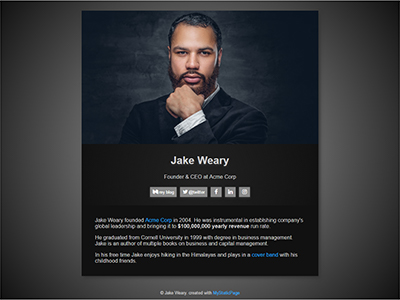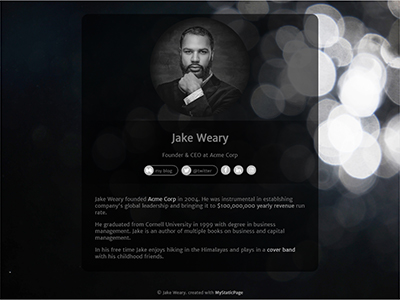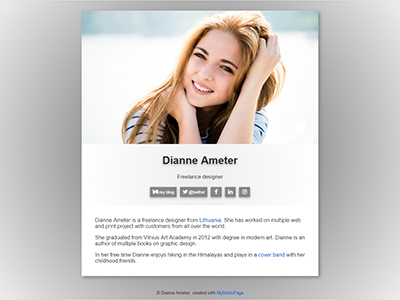 Ever wanted to have a personal landing page to serve as a hub for all your online identities and not be tied to any service provider? Use mystaticpage.com to create a simple, beautiful and effective static HTML landing site that you can host wherever you want! ... or we can host it for you, as well.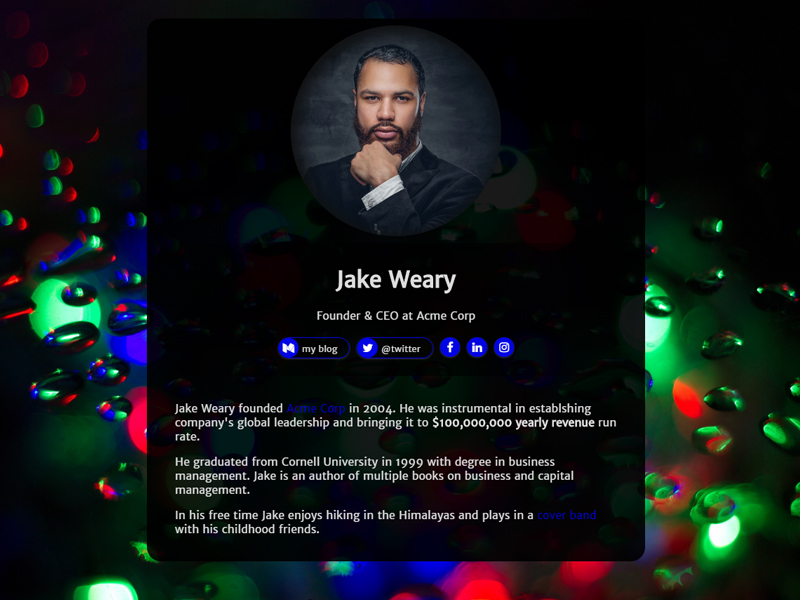 Beautiful templates
Select one of the many beautiful responsive templates or just download them all and change your site's looks any time you feel like it! Come back often to get a new look.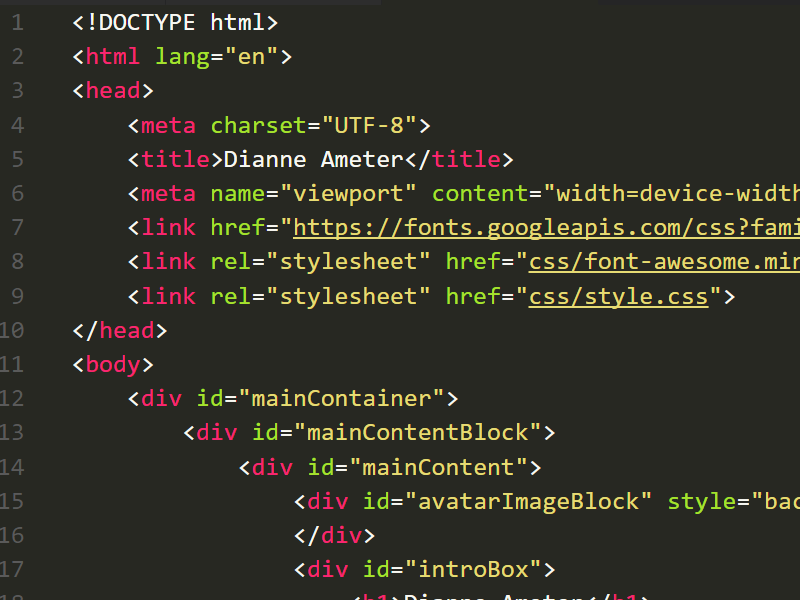 Host anywhere
mystaticpage.com produces pure HTML, CSS and JavaScript. You don't need to pay us to host your site. You don't need to find a hosting provider with support for a special environment or technology. Just upload the files anywhere you want and you are done.
Or host it right here, on MyStaticPage.com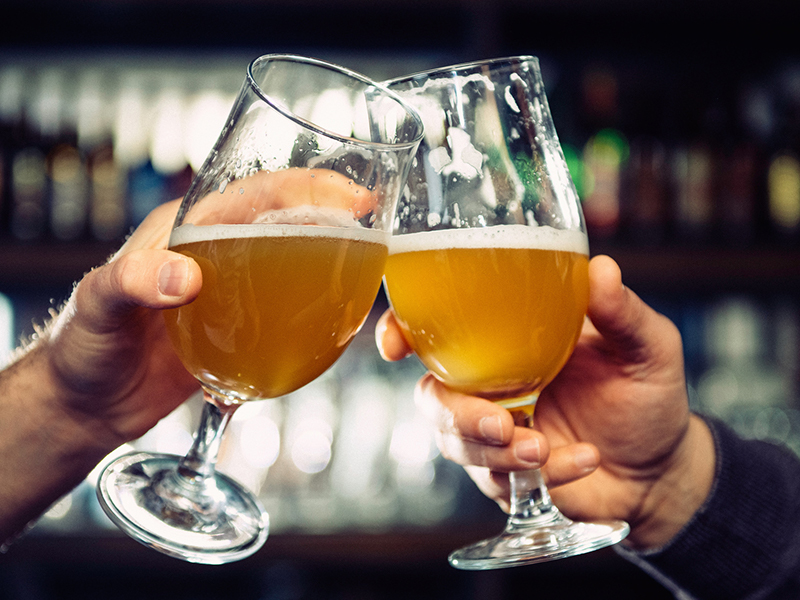 100% free
You can use, edit and publish pages created with mystaticpage.com absolutely free under Creative Commons Attribution License. The only thing we ask in return is that you keep link back to mystaticpage.com somewhere on your page.